Limitless
Limitless: Redefine Tomorrow- Young Women Involved in UMW
Links to interviews on youtube.com
If you want to watch an interview with Era Kim, mentor to the group who attended the "Limitless-Young Women's Event" at Duke Divinity School August 2-5, 2012. She is a member of Centennial UMC and the Twin Cities District contact sandrameyer51@hotmail.com for an unpublished link.
http://www.youtube.com/watch?v=EsOt27kb1cU&feature=results_video
This is an interview with Claire Manning and Ali Kuhnell, the teen representatives from Minnesota Conference UMW to the Limitless: Redefine Tomorrow event sponosored by United Methodist Women.
Limitless Event August 2-5, 2012
Minnesota Conference UMW sent five representatives to the Limitless Event at Duke University in Durham, North Carolina August 2-5, 2012. They have created a facebook page for UMW Community Planning and are also creating a public facebook page.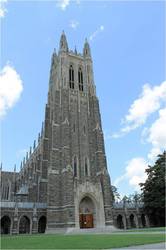 MN Conference Limitless Vision Statement
UMW is a faith based community dedicated to connecting women from all stages and ages of life who have a vision and drive to create positive change in the world through service and social justice.
Minnesota Conference UMW Limitless Team
The Minnesota Conference Limitless Team:
Claire Manning (teen), Ellen Schaffran (young adult), danielle Oelschlager (young adult), Era Kim (mentor) and Ali Kuhnell (teen).